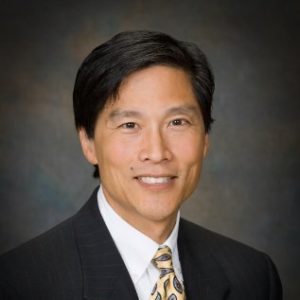 Michael M. Ozawa, CPA/CFF, CGMA, CIRA, CFE
Managing Principal
Michael is a Managing Principal of Enterprise Management Advisors. He has more than 25 years of experience in restructuring and bankruptcy, transaction / M&A advisory and forensic accounting matters.
Prior to EMA Group, Michael was a partner in Business Recovery Services practice at PricewaterhouseCoopers' and also a senior managing director at FTI. He is a Certified Insolvency & Restructuring Advisor (CIRA), a licensed Certified Public Accountant with a financial forensics specialization credential (CPA/CFF), a Certified Global Management Accountant (CGMA) and a Certified Fraud Examiner (CFE).
Michael has led numerous out-of-court restructurings and bankruptcies engagements representing the company, the debtor, equity holders, secured lenders, unsecured creditors' committees, unsecured debt holders, trustees and receivers. Some of the issues addressed and solutions implemented involved liquidity, solvency, cash flow projections and business plan reviews. The businesses ranged from private enterprises with annual revenues of $20 million to public entities with revenues in excess of $2 billion.
His experience spans a diverse range of industries, including retail, consumer products and services; restaurants; software; manufacturing; distribution; healthcare; business services; real estate and financial services industries. He has advised on public and private transactions involving platform acquisitions, add-on and tuck-in acquisitions, business segment carve-outs, bankruptcy auction processes ("363 sales"), mergers and industry consolidations.
Michael has managed many forensic accounting investigations, including matters involving cash transaction analysis, asset acquisition and disposition, asset tracing and compliance issues. Clients include secured and unsecured lenders, private equity sponsors, unsecured creditors' committees, trustees, receivers and "governmental" agencies.
He earned his Bachelor of Arts in economics-business from the University of California at Los Angeles.
Select distressed/bankruptcy engagements:
Appointed Liquidating Trustee of the State Fish Company, Inc. and Calpack Foods, LLC post-confirmation liquidating trust.
For the owner of a high-capacity, digital fiber-optic cable network, participated in the restructuring of over $200m of syndicated debt.
Led the restructuring for a publicly-traded retailer, which included designing a store performance analysis and 4-wall cash analysis; designed an integrated cash forecast; assisted in designing a store closer program, planned for possible bankruptcy and negotiated a new credit facility.
Independent board member for Suzuki USA Chapter 11 proceeding and subsequent post-confirmation trust.
Led the business regeneration engagement for The Musicland, which included negotiation of revolving credit facility, designed and implemented a store-closure program, and planned for possible bankruptcy.
Assisted in leading the restructuring of Mi Pueblo in its bankruptcy proceeding, which included evaluating store-by store performance; overlaying the operational improvements at the store, district and headquarters level on the financial model; identified and contacted prospective capital partners to sponsor the restructuring; and led the transition of the business with the new equity sponsor / inventors.
Led the debtor administrative work in the Station Casino, et al, bankruptcy matter, which included preparing the requisite financial reporting information for the court, the US Trustee and other parties-in-interest.
For the company, participated in the restructuring of over $100m of government provided debt to a RLEC
Led engagements related to Factory 2-U and House2Home reorganizations.
Led the negotiations of the amendments for the bank group to their $150 million debt facility with a troubled disk drive manufacturer.
Appointed Liquidation Trustee of the Pacific Monarch Resorts post-confirmation liquidation trust, including liquidating remaining assets of certain substantively consolidated debtors.
Contact:
213-705-9339
MOzawa@EMA-Group.com
Download vCard